En attendant de partir dans le cosmos de son imagination tortueuse sur un album véritablement réussi, le capitaine
Mickey Moonlight
nous mène en bateau sur un single où l'accompagne
Twin Shadow
.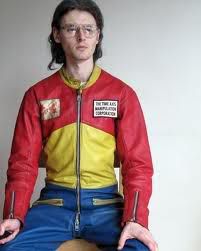 Entre une relecture
made in Ibiza
de
Mickey
lui-même et celle cabossée de
Playgroup
, mon coeur balance. Au final, la version concoctée par
Trevor Jackson
est tellement sale et lo-fi qu'elle dénote dans l'univers des productions trop bien léchées. Back to the future avec
Close To Everything (Playgroup '86 Live Bootleg Mix)
.
MICKEY MOONLIGHT Close To Everything (Playgroup '86 Live Bootleg Mix) (Ed Banger - 2011)
Tweet